Dear Cafe Mirage friends:
The coronavirus is changing all of our lives. At Cafe Mirage we are no longer able to serve sit-down meals but we are able to provide you with carry-out service and that's our plan.
We will be open for that Thursday through Sunday, from 4pm to 8pm.
Please call the resturant at 443-664-5687 or visit us on Facebook for our carryout menu.
Jay is working very hard to come up with delicious meals that will transport well and even re-heat if that's necessary. We'll post the new carry-out menu on our Facebook page so that you can call ahead, drive up and pick up at the door.
It's a very difficult time for all of us but we promise to do our best to continue to serve our Cafe Mirage family as best we can.
Jay and Krista Ball
ABOUT US
In May 2013, Jay and Krista Ball opened Cafe Mirage. Revamping the previous restaurant -by the same name- and offering residents and visitors an eatery which features a menu of meals you might experience at their own dinner table.
With a mix of modern American dishes, and flavors that Jay came to love from their time in the Caribbean, Cafe Mirage features local ingredients, homemade recipes and made-to-order meals.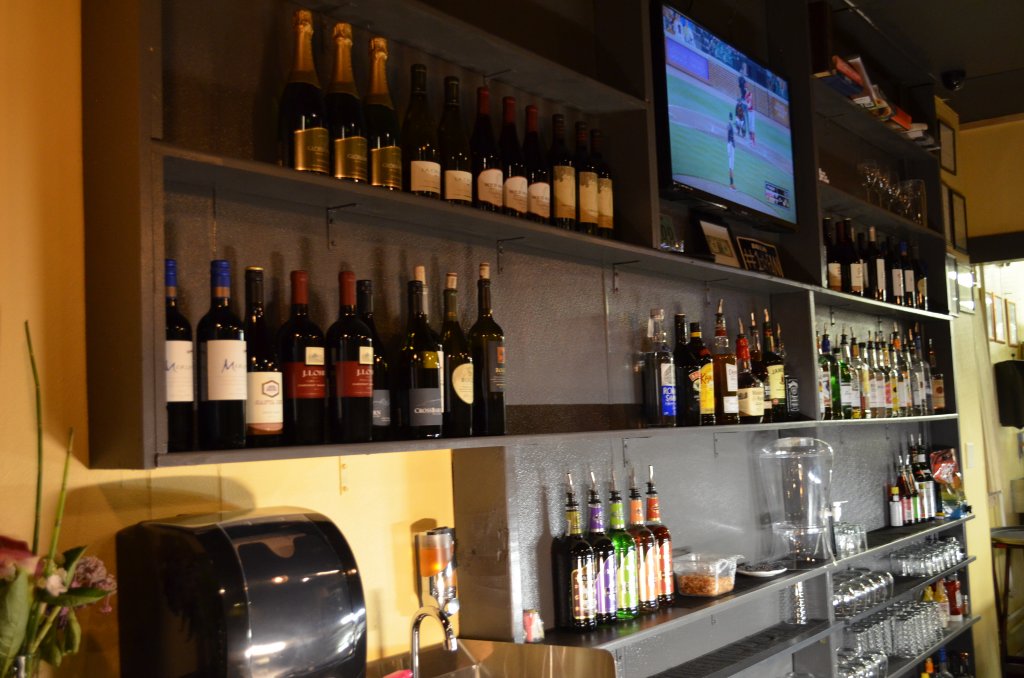 Come see our new bar and recently expanded dining room and our dog friendly patio!
Featured Cocktails Summer 2019:
Strawberry Basil Mule: House Fresh Berry Puree, Basil Vodka and Ginger Beer
Berry Lemonade: Fresh Berry Puree, Vodka, Highlighted with Lemonade
Islamorada: Ruby Red Grapefruit Juice blended with the tropical taste of Coconut Rum
Cranberry Pick: Vodka, Freshly Brewed Tea, and highlighted with Cranberry and mint
Strawberries and Cream: Whipped Cream Vodka, house fresh Berry Puree & a splash of Ginger Ale
Garden Martini: Vodka based with infusion of Garden Goodness